Nov. 30, 2022
Cotton towels can be soft and fluffy, but you'll soon discover what bamboo bath towels feel like. Thanks to their natural smoothness, they have been building bathrooms and hotels everywhere.
If you need to decorate your bath, this would be a great choice as it has anti-bacterial properties and is biodegradable to the touch. In addition, bamboo towels, although they may be unfamiliar to some, are an enduring pillar.
The Benefits of Using a bamboo towel
Bamboo towels let you dry faster
Our towels are made from bamboo fiber, which is four times more absorbent than cotton. Pat your body gently with the towels and you'll be much drier than with cotton towels.
Bamboo towels are anti-bacterial
Bamboo towels have antibacterial properties that prevent moisture from growing in damp towels. As a result, you don't have to wash your towels as often as you would cotton towels.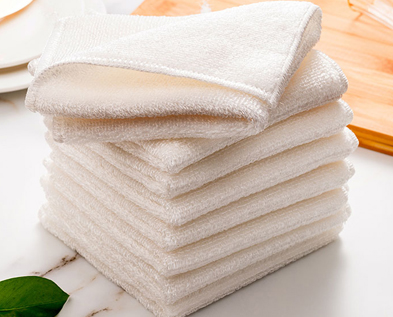 Bamboo Towels
Bamboo towels are super, super soft
There's nothing more appealing than a gorgeously soft towel after a bath or shower. Bamboo towels are incredibly soft and very durable, and they resist pilling and shrinking.
Bamboo towels are friendly to allergies and sensitive skin
Because our bamboo towels are so soft and absorbent, there is no need to rub against your skin and cause irritation. They are a great choice if you suffer from allergies or are sensitive to synthetic fabrics.
Bamboo towels come in gorgeous colors to suit your bathroom
What colors do you like to use in your bathroom suite? Whether the color is blue, red, yellow, pink, or orange. We have it all to suit your needs.
Bamboo towels are eco-friendly
Bamboo is 100% natural and biodegradable, which gives the conscientious consumer real peace of mind.
Get ready to buy the best towels you've ever used. Shop here.
Things to look for when buying bamboo towels.
The right size and weight
The basic issue you need to consider is the composition of the bath towel. If you need a bathing material that wraps respectfully around your body, then forgiveness is generally a good value. A bath towel measuring 30" x 56" is usually sufficient. Then again, taller people should look for bath towels measuring 33" x 70".
You can also get some reasonably priced bamboo towels. Just be aware that the larger the towel, the heavier it is - this is related to the GSM rating of your towel.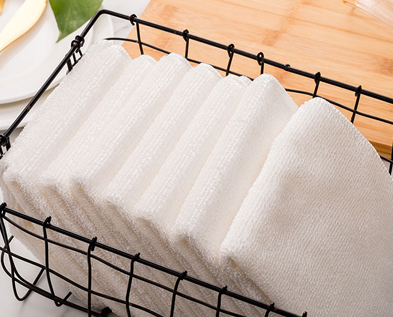 Bamboo Towels
GSM rating
This refers to the number of grams per square meter, and GSM will estimate the thickness of your towel. You can also use GSM to measure the thickness of the paper. GSM is directly related to the thread count of the bath towel.
Subsequently, it will also become thicker. Also, if you need a high GSM bath towel, you should spend a lot of money as it is too expensive compared to a slimmer bath towel. In most cases, the GSM range is between 300 and 900.
Therefore, GSM from 300 to 400 is lighter in weight and is usually found in mid-range guest towels. In addition, it dries quickly, which is an uncommon choice for the gaming community and kitchen use. Meanwhile, bamboo bath towels with a GSM between 400 and 620 are normal-weight bath towels. bath towels with a GSM between 620 and 900 are the thickest and these towels are overpriced.
So, which towel is the better choice? This depends on how thick a bath towel you need. In general, you should choose medium GSM towels as they have the right porosity and thickness stability.
Keep looking for double-stitched towels. This way, the layers will not come loose, regardless of the wash. Ideally, buy a towel with a double folded edge; this way, there will be no clashes. Regardless of the quality and thickness of the material, the creation is undoubtedly important. This will ensure that your bath towel will be stored in the toilet for a long time.
Long-lasting Stitching
In addition, you should check that your bamboo towels are machine washable. Your bamboo towel will save you the trouble of washing your hands. You should first read the label before putting the bath towel in the wash to prevent the material and color from getting in the way.
Colour and elegance
As with some other bath towels, bamboo towels are available in a wide range of colors. In most cases, the dull bamboo towels are invaded by bamboo charcoal.
Cash value
Finally, keep looking for the best value you are getting. Try not to be quickly persuaded by the cost. Identify what you are buying and consider whether it is worth your cash